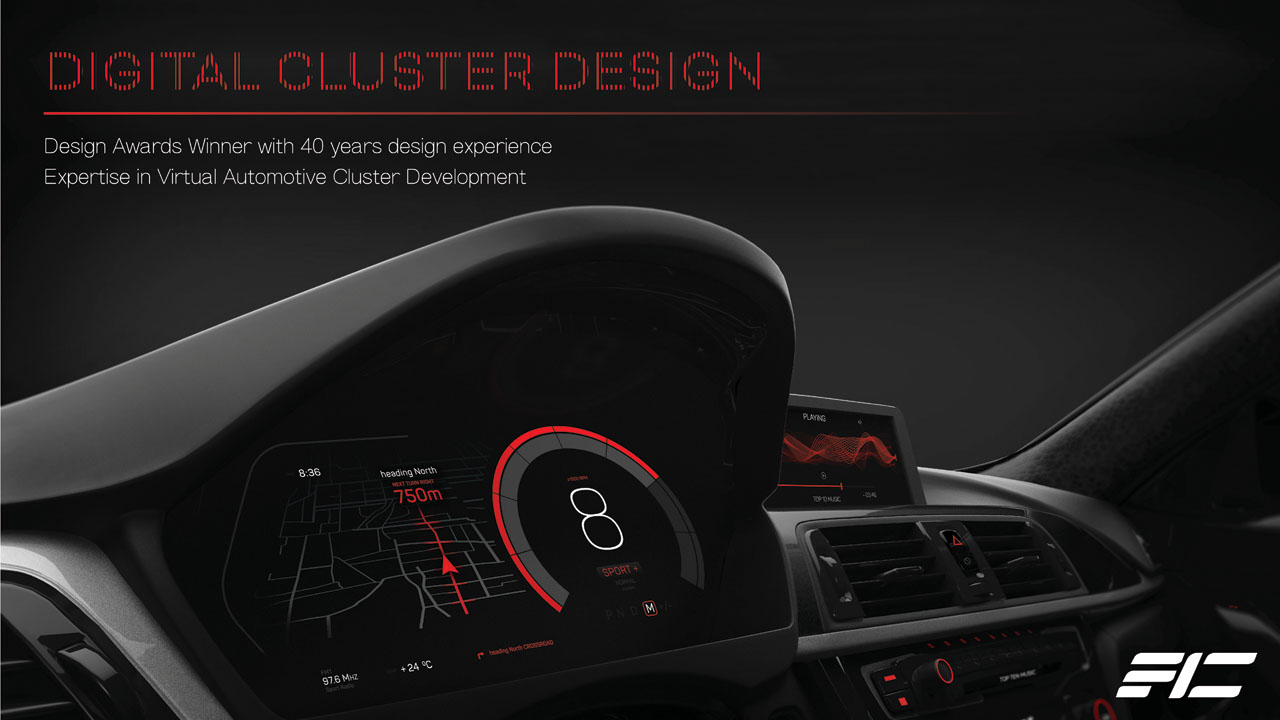 The car digital instrument cluster replaces the most representative parts of the existing cluster such as indicators and digits with screen, and provides complete freedom to alter the displayed content so that car manufacturers can define exclusive user interface to meet different requirements for the market users.
The FIC digital cluster design uses LCD panel as display screen, which provides more powerful 2D/3D graphics and effects than the analogue instrument dashboard. It enhances not only the appearance of car interior with eye-catching graphics and features but also can be connected to the vehicle network, so that multimedia entertainment and basic vehicle information can be more logically displayed on screen; in addition, the simplicity design also leaves more space for better storage compartments.
Different models and power vehicles need to be designed and manufactured in different ways for its car dashboard design manufacturing; usually, it is composed by LCD, protection screen, touch screen, backlight and other electronic components. Comparing with the traditional dashboard, the digital cluster information presented on a digital screen is more rich and diverse. The car information, the LCD cluster system and sensors need to work together by adjusting and verifying many times by car manufacturers and designers in order to provide better, safer and more accurate driving information for car users.
An experienced automotive digital instrument cluster DMS (design manufacturing service) company is a key to fulfill the full electronics features of the modern automotive cockpit. The level of software expertise needed extends beyond the traditional embedded skill set. Joint design manufacturing and offering such capability to provide exclusive custom made digital cluster design with 2D/3D user interface and QNX software system integration for automotive Tier 1 & 2 electronic suppliers is what FIC does today.
First International Computer Inc.
Editorial: Jenna Lai / Image: Josephine Lo
2020/06/04
https://www.fic.com.tw/wp-content/uploads/2020/06/FIC-digital-instrument-cluster.jpg
360
630
Jenna_lai
/wp-content/uploads/2021/06/logo-color-s.png
Jenna_lai
2020-06-04 16:36:16
2021-11-04 16:37:01
Why digital instrument cluster is better?